ATTORNEY BURMEISTER
Kathryn F. Burmeister, Founder and Partner
Attorney Burmeister is an unconventional, animal-loving lawyer, speaker, writer, and coach dedicated to making a difference.
Born out of passion for helping others, adherence to integrity, and a commitment to honesty, Kathryn has had the great benefit of opening her own practice to promote these ideals while guiding clients to their legal solution. She also is the author of "Overcoming Addiction to the Status Quo," which she wrote in 2020 when she also began speaking, writing, and coaching as part of her other business, Kathryn F. Burmeister, LLC. Kathryn's mission with her personal brand is to authentically educate professionals through speaking, writing, and coaching about overcoming adversity, taking control of one's life, and striving for balance between self, work, and relationships.
Kathryn went to Mercer University in Macon for both undergrad and law school and has worked in the legal field since high school.
Kathryn has served on the Board of Directors for Ahimsa House, a non-profit that helps domestic violence survivors and their pets get out of abusive situations. She is a member of Animal Legal Defense Fund, a non-profit whose mission is to protect the lives and advance the interests of animals through the legal system, and is a member of their Pro Bono Program network. She is a member of the ACLU, a non-profit that works through the legal system and communities to defend and preserve the individual rights and liberties that the Constitution and the laws of the United States guarantee everyone in this country. She is also a member of the Female Founder Collective, a network of businesses led by women, that enables and empowers female owned and led businesses to positively impact communities, both socially and economically. She is also a member of the Georgia Trial Lawyers Association, whose mission is to protect the Constitutional promise of justice for all by guaranteeing the right to trial by jury, preserving an independent judiciary, and providing access to the courts for all Georgians.
Kathryn lives with her 4 cats, 1 dog, and husband.
INTERESTING DETAILS
Hobbies and Interests: true crime, Formula 1, rock climbing, reading non-fiction literature, hiking, camping, traveling nationally and internationally with her husband, horseback riding, animal rescue and advocacy, international cuisine (eating, not cooking), NCAAF, mental health, scrapbooking/journaling, watching historical fiction series
Publication I Read Regularly: National Geographic History magazine, NPR app
Favorite Places: anywhere in nature; Northern Italy;
People I'd Like to Meet: Michelle Obama, attorney and former first lady; Ruth Bader Ginsberg, US Supreme Court Justice; Tenzin Gyatso, 14th Dalai Lama; Jane Goodall, primatologist and anthropologist; Lozen, warrior and prophet of the Chihenne Chiricahua Apache and; Mary Wollstonecraft, philosopher, writer, advocate.
Favorite Quote: "She was unstoppable. Not because she didn't have failures or doubts but because she continued on despite them." Beau Taplin
If I weren't a Lawyer, I'd Be…: professional nature photographer for National Geographic
Something I'm Very Proud Of: I am proud of having achieved happiness at such an early point in my life, having established my identity and values definitively, and having truly let go ever worrying about what others think of me.
Mission:
To compassionately guide personal injury victims to exceptional legal results through ethical, dedicated representation by addressing and remedying every aspect of clients' suffering. We measure success by the number of lives made whole, not simply dollars recovered.
Vision:
To set the standard for integrity, reliability, and proficiency throughout the Atlanta personal injury legal community and represent the only choice for personal injury victims committed to fully rebuilding their lives after traumatic events.
Values:
Integrity– To be ethical, honest, and respectful in all interactions with clients, courts and fellow attorneys. We follow the Golden Rule and maintain the highest moral standards. We don't pay lip service to our values; our values dictate every decision we make throughout the legal process.
Professionalism– Our passion for practicing law guides our client interactions and enforces our commitment to excellence. Alongside our commitment to vigorously fight to correct the harm inflicted on our clients, we pride ourselves on our harmonious relationships with courts and opposing counsel.
Holistic Legal Representation– We recognize each individual client's needs and provide representation and support not only through the legal process but also to help navigate life challenges associated with personal injury. We do not accept cases to meet financial goals, we partner with our clients to bring them back the quality of life and dignity that they deserve.
An Atlanta native, Attorney Burmeister attended Mercer University for her undergraduate education where she minored in business administration and majored in political science. She then attended Mercer University's Walter F. George School of Law.
Attorney Burmeister has had the benefit of working in law firms for over 14 years and has been exposed to many areas of law and firms of different sizes. From a small local firm in Canton, Georgia to a global law firm based out of Atlanta, Georgia, she is well versed in the needs of different clients.
Though she has been exposed to a lot of different types of law, Attorney Burmeister chose to specialize in personal injury so she can have direct contact with clients that have been injured and help them get better physically, emotionally, and financially.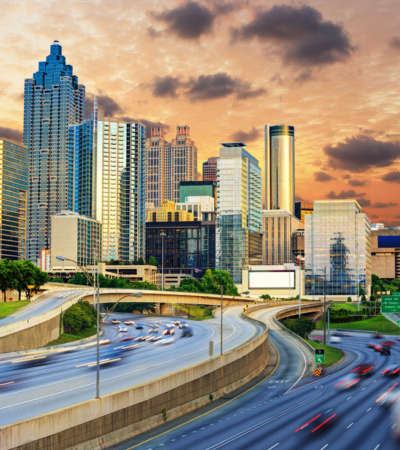 "Our character is what we do when we think no one is looking."
– H. Jackson Brown, Jr.